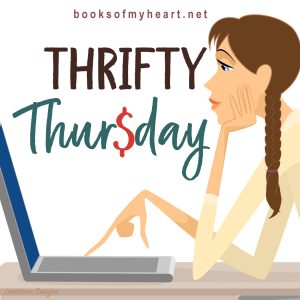 The purpose of Thrifty Thursday is to read a book which was free (at some point).
Kindle freebie on December 29, 2013  (currently $3.99  as of writing this post)
Overall rating 4.29 with 265,812 ratings and 21,510 reviews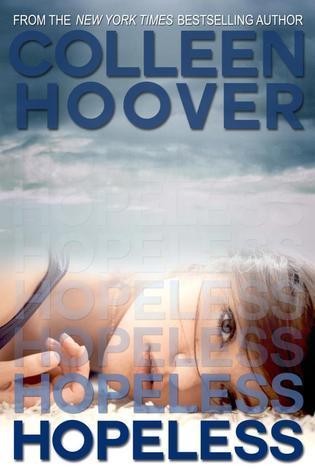 Hopeless
by
Colleen Hoover
Series:
Hopeless #1
Published by
Self-Published
on December 18, 2012
Genres:
Contemporary Romance
Pages:
417
Format:
eBook
Source:
Purchased
Goodreads
Amazon
, 
Audible





Sometimes discovering the truth can leave you more hopeless than believing the lies…

That's what seventeen-year-old Sky realizes after she meets Dean Holder. A guy with a reputation that rivals her own and an uncanny ability to invoke feelings in her she's never had before. He terrifies her and captivates her all in the span of just one encounter, and something about the way he makes her feel sparks buried memories from a past that she wishes could just stay buried.

Sky struggles to keep him at a distance knowing he's nothing but trouble, but Holder insists on learning everything about her. After finally caving to his unwavering pursuit, Sky soon finds that Holder isn't at all who he's been claiming to be. When the secrets he's been keeping are finally revealed, every single facet of Sky's life will change forever.
ICYMI is a post from my early days of blogging at Yummy Men & KickAss Chicks.   You can see the original review here.
Yummy Man – Dean Holder
Kick Ass Chick – Sky Davis
---
I got this book as I do many from emails for free kindle books. It was free on December 29th 2013. It amazes me sometimes the famous authors or great books which I get free just by reading those emails consistently. Anyway, this one's a winner!
Hopeless is a young adult contemporary romance by Colleen Hoover. Holder and Sky are seniors in high school. I don't always like stories about couples this young. The things they do are often very annoying. With limited experience, they don't always handle everything well.
Holder has some difficult issues. His parents divorced and his twin sister committed suicide recently. For his junior year, he lived with his dad in a different town, now he is back with his mom. He has a bad boy rep, but this story shows over and over, how you can't believe everything you hear.
Sky has been homeschooled until this year. Her mom also has a negative view of technology so she has never had a TV, cell phone or Internet. Her next door neighbor and best friend, Six, shares some of this with her. But this year, Six is going on a foreign program, after Sky convinced her mom to let her go to public high school for her senior year. So Sky is there alone, without her best friend. She is strong, brave, and smart. She also has a reputation as a slut, because of Six and her reputation.
Sky is adopted and there is no dad in the picture. She vaguely remembers her dad after her biological mom died. She came to live with Karen, a single woman, when she was about five. Karen was young to adopt, and is only in her early thirties now.
Holder and Sky are attracted to each other. They each have struggles with their past and try to make their relationship work. This is the style of realistic contemporary romance I like so much. It's not typical fluff; there's a darker side to the situation. And yet one of the reasons I love this so much is the humor.
I really liked Holder and Sky. I felt their joy and sorrow, the ups and downs. I cared about them and what happened to their lives. I empathized with all the high school drama and meanness. They are mostly normal, middle class teens, except for the no technology world Sky lives in. And I don't know where Holder gets his money. There's a few things unclear, possibly unrealistic, but they aren't hugely important to the story.
Hopeless really made me feel. It kept me very interested and laughing throughout. It has some teen issues which are normal, not necessarily all good though, and some less typical issues. It is normal enough to feel real, and yet different enough to be very captivating. I highly recommend it, even if it isn't free anymore.
Giggle-worthy quotes –
"Six grabs a slice of bread and opens a jar of Nutella. I grab my plate and fill it with Karen's latest vegan concoction. Karen's cooking is an acquired taste, one that Six still hasn't acquired after four years. Jack, on the other hand, is Karen's twin incarnate, so he doesn't mind the cooking.
Tonight's menu consists of something I can't even pronounce, but it's completely animal-product free, like it always is. Karen doesn't force me to eat vegan, so unless I'm home, I usually eat what I want.
Everything Six eats is only eaten to compliment her main course of Nutella. Tonight, she's having a cheese and Nutella sandwich. I don't know if I could ever acquire a taste for that."
——
"I turn the mixer off and depress the button to free the mixing blades. I bring one to my mouth and lick it, and walk the other one to where he is seated. 'Want one? It's German chocolate.'
He takes it out of my hand and smiles. 'How hospitable of you.'
'Shut up and lick it or I'm keeping it for myself.' I walk to the cabinet and grab my own cup, but pour myself a glass of water instead. "'You want some water or do you want to keep pretending you can stomach that vegan shit?'
He laughs and crinkles up his nose, then pushes his cup across the bar toward me. 'I was trying to be nice, but I can't take another sip of whatever the hell this is. Yes, water. Please.'"
---
These are only Kindle freebies I get, or ones through author newsletters which anyone can sign up and get for free. I don't include things like Kindle Unlimited or Prime Free Reading (I do have it). Both Tantor and Audible have occasional free audios (to anyone) and I do include those.  Since I one-click on 1-2 freebies a day or probably at least 5 a week, I came up with this feature to make sure I start reading them.
So I have thought about doing a Thrifty Thursday Challenge someday. For now,  what I think would be fun is if you have read and reviewed  a freebie, link up to your review (Goodreads, blog, facebook or wherever) to the first post today here.
Latest posts by Anne - Books of My Heart
(see all)
Related Posts