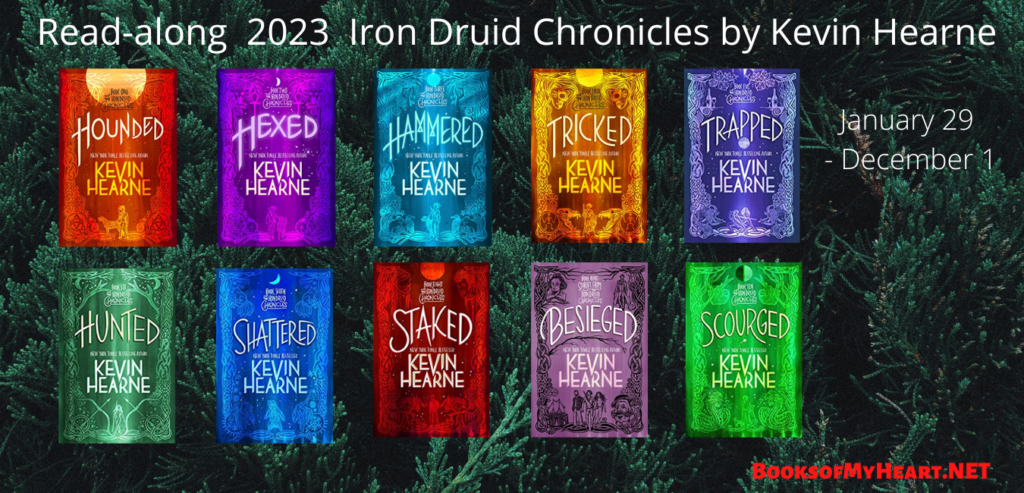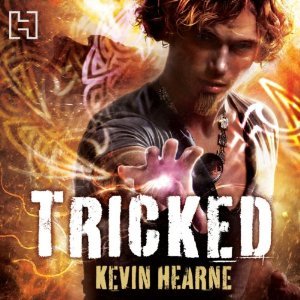 Tricked by Kevin Hearne
Narrator: Luke Daniels
Series: Iron Druid Chronicles #4
Published by Penguin Audio on April 24, 2012
Genres: Urban Fantasy
Length: 10 hours, 42 minutes
Format: Audiobook
Source: Library
Goodreads
Amazon,  Audible,  Audiobook,  Barnes & Noble,  Apple





Druid Atticus O'Sullivan hasn't stayed alive for more than two millennia without a fair bit of Celtic cunning. So when vengeful thunder gods come Norse by Southwest looking for payback, Atticus, with a little help from the Navajo trickster god Coyote, lets them think that they've chopped up his body in the Arizona desert.

But the mischievous Coyote is not above a little sleight of paw, and Atticus soon finds that he's been duped into battling bloodthirsty desert shape-shifters called skinwalkers. Just when the Druid thinks he's got a handle on all the duplicity, betrayal comes from an unlikely source. If Atticus survives this time, he vows he won't be fooled again. Famous last words.
Our favorite 2000 year old druid returns to fight another day. Since he angered every god in
Hammered
and is being hunted by many, he decides the only way to live without worry is to fake his death. So with the help of the Navajo trickster Coyote, he, Oberon and Granuaile, his apprentice, manage to 'die'. But, of course, Coyote exacts a high price that leads to Oberon getting severely injured and he and Granuaile put in extreme danger.
For the first time Atticus is faced with a magic he doesn't have any experience with – shapeshifters known as Skinwalkers. His normal magic doesn't work as it should and he's at a major disadvantage so draws on the help of some Native people familiar with Skinwalkers to help him.
I found myself a little bored here and there in the story and feeling like it was just a "rinse and repeat" storyline, until it wasn't. Parts are definitely the same – the conversations between Atticus and Oberon continue to draw a smile, the signs of attraction between Granuaile and Atticus hint at a possible romance, and his strong attachment to the earth. But, I didn't love Coyote as the driving force behind the conflict somehow. He was darker than just a Trickster with a good heart.
I mostly liked the way Hearne created the opportunity to learn a bit more about Atticus's history and magic as he made explanations to his apprentice. He does manage some good world building and each story has a different 'world' which keeps us guessing.
One of the niggling problems I have with the series now that I'm on book 4 is that for a druid who is supposed to be connected to and heal the earth, he doesn't spend much time or attention doing that. What happened to that scorched earth in AZ after the massive battle in book 2? Supposedly he was going to heal the land…..but instead he seems to keep being drawn into these huge battles.
Narration:
This was my first time listening to the book instead of reading. Luke Daniels does an excellent job of narrating – it took me a bit to get used to Oberon's voice, but once I did, the book flowed beautifully.
Listen to a clip: HERE
---
Share your review/ thoughts on Tricked:
I thought it might be fun to link up reviews so we can find them all easily.  It can be a link to Goodreads or a blog, or wherever you have a review (short or long).
Mister Linky's Magical Widgets — Easy-Linky widget will appear right here!
This preview will disappear when the widget is displayed on your site.
If this widget does not appear,
click here
to display it.
---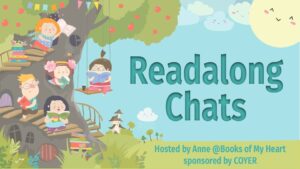 The chat will be Sunday, June 4th
COYER Challenge is adopting our Read-along.  You can read about COYER and join that challenge or just the Facebook community chat HERE.   On the Sunday after the review posts, they will host a FB room (like we do for COYER book club) at 12 PT, 2 CT, 3 ET and 9pm Europe, for a one hour chat.   You do not have to join the COYER challenge to participate, only the Facebook group.
---
Here's your to-do list:
Find your copies of these books, borrow them from a friend, get them at the library or buy them
Read book 5,  Trapped by July 7.
Make note of a favorite quote or two as you read the book.
If you haven't read the books before, make a list of questions you have for the discussion. If you have read them, please don't spoil new readers.

Enter the giveaways!
---
Interviews with Kevin:
2012- Feb  4: Open Book Society  interview
---
Games:
Who said (enter the answer in the Rafflecopter, don't put in the comments)
Who said                              "Now, hold on here, nobody's doin' me, that's for damn sure-"
There are other options in the rafflecopter for you to enter discussion questions and quotes to share.
The quote for Who said " "Should I give them my respect or my pity?" in Hammered is Perun.
The villain was Thor.
---
Observations and questions you shared from Hammered:
(Thank you  so much for sharing!)  If you can answer any of these questions, you can do so in a comment.
I'm looking forward to finding out what happened to Mrs. MacDonagh and what that will mean for our heroes.
---
Quotes you readers shared from Hammered:
"…it is good to have a dream so long as you do not let it gnaw at the substance of your present."
"Americans have a visceral fear of body hair—a fact exploited by hippies, bikers, and construction foreman….."
"…rule number one of committing naughty s**t is that you don't take ID with you."
---
Be sure to enter the giveaways!!!
Giveaway: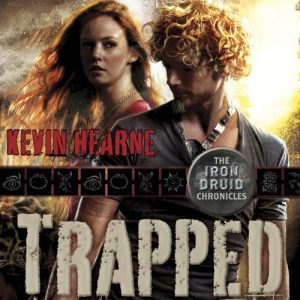 For US  Audible audio version of Trapped, and for Intl a paperback from Better World Books. The giveaway is international, as long as Better World Books ships there free of charge (find that out here!)
Grand-Prize Giveaway:
For a US / Canadian winner, this will be a full set of SIGNED trade paperbacks by Kevin Hearne.
For an Intl winner,  it will be $50 at Better World Books.  The giveaway is international, as long as Better World Books ships there free of charge (find that out here!)
Time to start reading Trapped by Kevin Hearne for the 2023 Read-along! #giveaways #giveaway @BooksofMyHeart
Click To Tweet
---
Schedule:   
We are doing one book every 4-5 weeks, posting on Fridays. We will have a review with the team here at Books of My Heart plus some of our friends.
Mar 3:    Hounded               –  Stephanie @ Once Upon A Chapter
Mar 31    Hexed                     –  Lillian @ Mom with a Reading Problem
May 5:    Hammered           –  Jen @ That's What I'm Talking About
Jun 2:     Tricked                  –  Terrie @ Bookshelf Journeys
Jul 7:       Trapped                –  Rachel @ Waves of Fiction
Aug 4:      Hunted                 –   KC @ Books of My Heart
Sep 8:     Shattered               –  Berls @ Because Reading
Oct 6:      Staked                     –  Sophia @ Books of My Heart
Nov 3:     Besieged                 –  Kimberly @Caffeinated Reviewer
Dec 1:       Scourged               –   Anne  @ Books of My Heart  
Dec 17:     Q & A with Kevin Hearne   
Latest posts by Anne - Books of My Heart
(see all)
Reading this book contributed to these challenges:
Related Posts