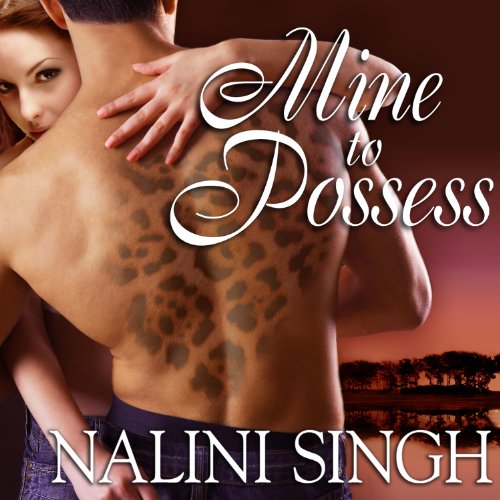 Mine to Possess
by
Nalini Singh
Narrator:
Angela Dawe
Series:
Psy-Changeling #4
Published by
Tantor Audio
on July 11, 2011
Genres:
Paranormal Romance
Length:
11 hours, 59 minutes
Format:
Audiobook
Source:
Library
Goodreads
Amazon
, 
Audible
, 
Audiobook
, 
Barnes & Noble
, 
Apple





Clay Bennett is a powerful DarkRiver sentinel, but he grew up in the slums with his human mother, never knowing his changeling father. As a young boy without the bonds of Pack, he tried to stifle his animal nature. He failed... and committed the most extreme act of violence, killing a man and losing his best friend, Talin, in the bloody aftermath. Everything good in him died the day he was told that she, too, was dead.

Talin McKade barely survived a childhood drenched in bloodshed and terror. Now a new nightmare is stalking her life - the street children she works to protect are disappearing and turning up dead. Determined to keep them safe, she unlocks the darkest secret in her heart and returns to ask the help of the strongest man she knows....

Clay lost Talin once. He will not let her go again, his hunger to possess her, a clawing need born of the leopard within. As they race to save the innocent, Clay and Talin must face the violent truths of their past... or lose everything that ever mattered.
Mine to Possess is the fourth installment of Nalini Singh's Psy-Changeling series.  I feel like Mine to Protect would have been a better title.  Not only is that phrase used at least three times in the text, it just seems to embody the essence of Clay and Talin.  They are both protectors at their core and it is this underlying trait at the root of their actions and intentions.
This is the first book in the series featuring a human.  Being human myself, I was glad to see that there are some of us worthy of the awesome Psys and Changelings.  I was a little worried the humans would just seem a bit inferior, but Talin is about as fierce as any Changeling and makes a great heroine.
Nalini Singh is gifted at capturing the essence of a character and making them come alive on the page.  She portrays emotion, reactions, and chemistry in a believable way, so that we can see how two very different people are actually perfect for each other.  It was painful at times to read about the abuse suffered by Talin, and one can't help but admire how she turned her own tragedy into something positive.  I enjoyed watching Clay's struggle with his dominance.  The shock he must have felt to learn that Talin was alive again warred with his overwhelming desire to make her his mate.  His surly, slightly grumpy manner is just a smoke-screen to the turmoil inside.
Up to this point, I have not connected with this series, although I have faith in the author and am not about to quit.  I prefer Urban Fantasy as a whole and find I miss the depth of world-building and overriding story arcs that seem to be less common in Paranormal Romance.  I would have said the same thing for the first three books, however, I noticed a distinct shift in my understanding and appreciation for the Psy-Changeling world about midway through Mine to Possess.  The world seems to be filling out and revealing complexities in ways that seem more organic than in the first three books.  I'm interested to learn more about the Implant Protocol and The Forgotten.  I look forward to continuing on in the series.
"It was you. Always. Only ever you."
"How can I be angry with the other half of my soul?"
"Some wounds should be healed, no matter how much time has passed or how much time is left."
Narration:
While Angela Dawes does and excellent job with pacing and diction, I am not sure if she is the right voice for non-Psy characters.  She has a steady style which fell a little flat for the passionate, frustrated Talin and the volatile, simmering Clay.
Listen to a clip: HERE
---
Games:
Who said (enter the answer in the Rafflecopter, don't put in the comments)
"It means that whatever you are, you're not yet the woman who'll stop him from crossing the final line… from losing his humanity. "
There are other options in the rafflecopter for you to enter discussion questions and quotes to share.
The quote for Who said "Oh, for crissakes, don't give me any shit. I've had it up to here with men and their attitudes." in  Caressed by Ice was Indigo.
The villain was The Council / the Scotts / Dieter.
---
Share your review/ thoughts on Mine to Possess:
I thought it might be fun to link up reviews so we can find them all easily.  It can be a link to Goodreads or a blog, or wherever you have a review (short or long).
Mister Linky's Magical Widgets — Easy-Linky widget will appear right here!
This preview will disappear when the widget is displayed on your site.
If this widget does not appear,
click here
to display it.
---
Observations and questions you shared from Caressed by Ice:
(Thank you  so much for sharing!)
Brenna's strong. , Brenna's eyes are interesting. Brenna got hair extensions.  Brenna's good with computers.
Brenna was abused in many ways
Judd and Dorian like to work out.
Dorian can't shift.
Judd breaks furniture.
 What species will the children of Sacha and Lucas be? Will they have characteristics of one or both parents?
How will the new Psy – Changeling net work out?  How much mental connection will there be with Changelings?
Do you think Tk Cel's were really killing their families or ? I think they could have been a type of healer?
---
Quotes you readers shared from Caressed by Ice:
(Thank you for sharing!)
"I'll need a sparring partner. "
"No. Let's have more sex."
"Hot damn. Let's do it."
"The Psy has lost their ability to produce such tones after Silence, their voices too flat, too dead. But as his race didn't listen to music, that was considered no loss."
He understood why Brenna had needed to talk to Dorian.
If the alpha tried to separate him from Brenna, he'd have a fight on his hands.
"Aren't you going to get up?"
"Can I bite you here, too?"
---
Here's your to-do list:
Find your copies of these books, borrow them from a friend, get them at the library or buy them.
Read the novella 4.1  A Conversation which is on the author's website.
Read Book 5, Hostage to Pleasure, by April 16.
Make a list of a favorite quote or two as you read the book.
If you haven't read the books before, make a list of questions you have for the discussion. If you have read them, please don't spoil new readers.
Link up your review on Goodreads or your site to the post.
Join the COYER book chat on the Sunday following the post.
Enter the giveaways!
---
COYER Challenge is adopting our Read-along.  You can read about COYER and join that challenge or just the Facebook community chat HERE.
Mine to Possess chat in a FB room (like we do for COYER book club) is:
March 21 at 12 PT, 2 CT, 3 ET and 9pn Europe, for a one hour chat.
You do not have to join the COYER challenge to participate, only the Facebook group.
---
Schedule:   
We are doing one book every 3-4 weeks, posting on Fridays. We should have a review for most of the books with the team here at Books of My Heart plus some of our friends.
Mar 19:   Mine to Possess          – KC
Apr 16:   Hostage to Pleasure   – Berls @ Because Reading
May 7:  Branded by Fire             – Kai @ Fiction State of Mind
May 28:  Blaze of Memory          – Sophia
Jun 18:   Bonds of Justice           – Angela @ Angel's Guilty Pleasures 
Jul 16:   Play of Passion              – Robin
Aug 6:   Kiss of Snow                   – Melanie?
Aug 27:  Tangle of Need              –  Victoria @ First of All
Sep 17:   Heart of Obsidian        – Linda @ Unconventional Bookworms
Oct 15:    Shield of Winter         – Samantha @ The Book Disciple
Nov 5:    Shards of Hope            –  Jen @ That's What I'm Talking About
Dec 3:    Allegiance of Honor   – Anne
Miss a post?
Jan 1:    Slave to Sensation       – Stephanie @ Once Upon a Chapter
Jan 29:   Visions of Heat           – Rachel @ Waves of Fiction
Feb 19:   Caressed by Ice           – Kim @ Caffeinated Reviewer
---
Be sure to enter the giveaways!!!
Giveaway:
A copy of Branded by Fire, book 6.
Grand-Prize Giveaway: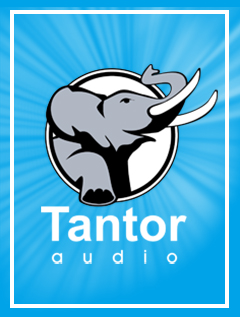 Tantor Audio is generously donating a set of 15 codes for the entire set on audio.  Codes will work US or Intl.
Reading this book contributed to these challenges:
Related Posts