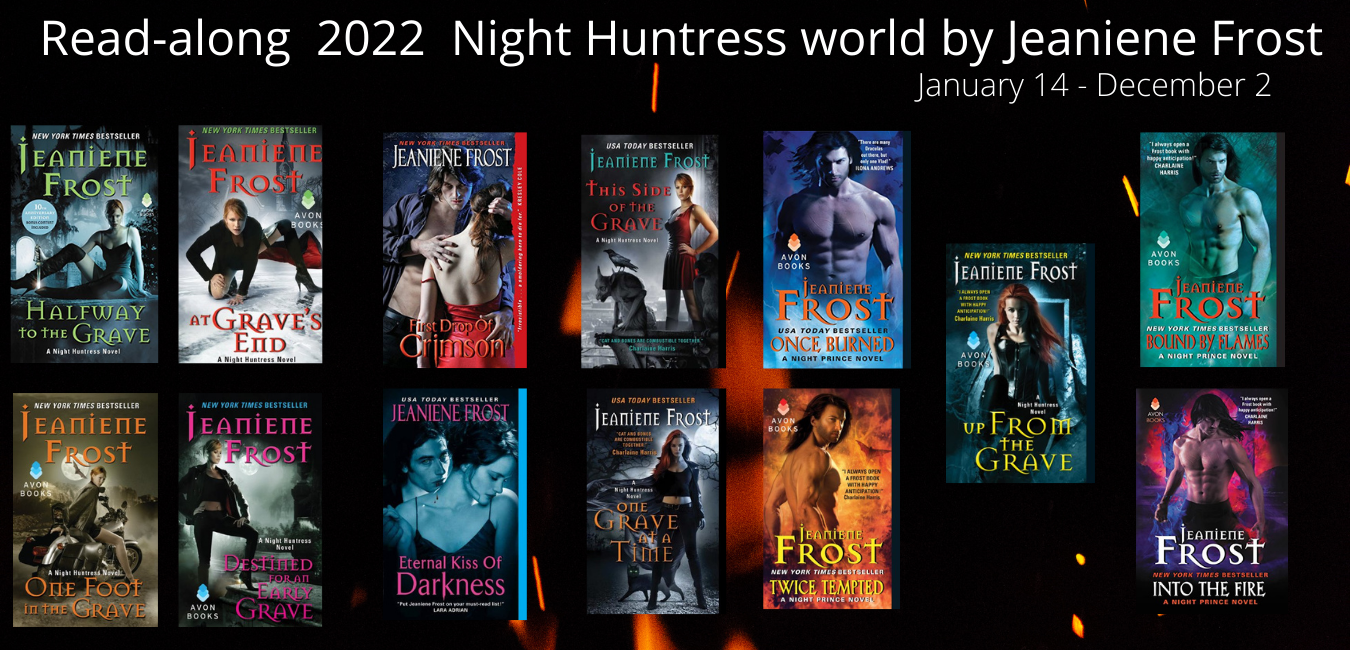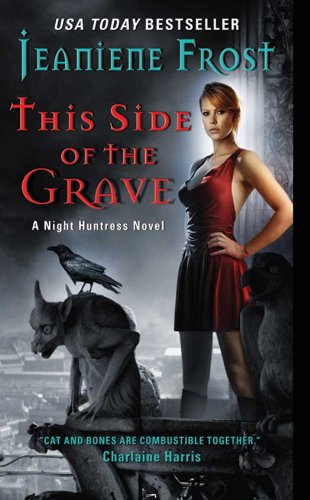 This Side of the Grave
by
Jeaniene Frost
Series:
Night Huntress #7
Published by
Avon
on February 22, 2011
Genres:
Paranormal Romance
,
Urban Fantasy
Pages:
388
Format:
Paperback
Source:
Purchased
Goodreads
Amazon
, 
Audible
, 
Audiobook
, 
Barnes & Noble
, 
Apple





Half-vampire Cat Crawfield and her vampire husband Bones have fought for their lives, as well as for their relationship. But just when they've triumphed over the latest battle, Cat's new and unexpected abilities threaten to upset a long-standing balance . . .

With the mysterious disappearance of vampires, rumors abound that a species war is brewing. A zealot is inciting tensions between the vampires and ghouls, and if these two powerful groups clash, innocent mortals could become collateral damage. Now Cat and Bones are forced to seek help from a dangerous "ally"—the ghoul queen of New Orleans herself. But the price of her assistance may prove more treacherous than even the threat of a supernatural war . . . to say nothing of the repercussions Cat never imagined.
While This Side of the Grave wasn't quite as action-packed as its predecessors, it didn't suffer for it. The decrease in action allowed for some much needed emotional growth for Cat. The rest of the series will benefit from that growth.
The story continues on the plot of a ghoul causing problems for Cat & Bones, as well as the Vampire Nation, due to Cat's biological anomalies. Trying to locate Apollyon, the ghoul in question, is problematic so Cat and Bones resort to attempting an alliance with an unlikely person.
This alliance, if it can be called that, brings about some crazy consequences. This particular plot thread kept me guessing until the end, which is even more surprising considering I'd read this installment previously. LOL I enjoyed it all immensely though, especially considering it involved Marie Laveau.
Besides dealing with the Apollyon situation, Cat and Bones also deal with some family issues involving Cat's uncle, Don, and her mom. Experiencing the emotional turmoil caused by her family, as well as being the target of bigotry – STILL, – are the elements that bring about that emotional growth I was so happy to see. Not only did Cat grow as a person, accepting herself for who she is, but I felt like the revelations she had tore down that final wall between her and Bones. And it was awe-inspiring.
I've come to look forward to seeing Vlad in each book so I was thrilled he made an appearance. Mencheres & Kira and Spade & Denise rounded out the supernatural cast of couples. Seeing cameos from others and having Marie play a role only added to the fun. I appreciate the secondary cast all the more now since they've starred in their own books. It serves all the storylines well, adding depth and complexity to the characters.
So even though in some ways This Side of the Grave felt like a filler, a lot actually happened. The things that happened – specifically the character growth in Cat – was so important that I forgive the slight lack in action. I'm looking forward to seeing what comes next for Cat & Bones and their gang.
---
Games:
Who said (enter the answer in the Rafflecopter, don't put in the comments)
Who said                              "That does make you the world's freakiest bloodsucker, but there's no law against a vampire feeding from other vampires. "
There are other options in the rafflecopter for you to enter discussion questions and quotes to share.
The quote for Who said  "Vampires like you piss me off, leaving a trail of bodies for humans to be suspicious over when there's no need to kill to feed. Ever had a mob of villagers armed with torches and pitchforks burn your house down while screaming 'death to the wampyre!'? I have, and it's irritating beyond belief."   in Eternal Kiss of Darkness is Vlad.
The villain was Radje .
---
Share your review/ thoughts on  This Side of the Grave:
I thought it might be fun to link up reviews so we can find them all easily.  It can be a link to Goodreads or a blog, or wherever you have a review (short or long).
Mister Linky's Magical Widgets — Easy-Linky widget will appear right here!
This preview will disappear when the widget is displayed on your site.
If this widget does not appear,
click here
to display it.
---
Observations and questions you shared from Eternal Kiss of Darkness:
(Thank you  so much for sharing!)  If you can answer any of these numbered questions, you can do so in a comment.
It's interesting to go back to these earlier books and see the development of Veritas' character.
How does power sharing work?  Does the original person lose power when they share?
---
Quotes you readers shared from  Eternal Kiss of Darkness:
"Please don't misunderstand, I'm more than relieved that you're not intending to eat me, but I can't just disappear for several days. If you let me go, I'll go home, and I won't breathe a word to anyone about this."
"Bath toys are reserved only for the oldest, more lethal vampires."
"I can't believe I'll be spending up to a week with vampires, but…all right"
Kira allowed a tight smile to cross her face. "Years of dieting make lots of women tough when it comes to controlling our appetites. Who knew that saying no to desserts would turn out to be boot camp for becoming a vampire?""
"Bubbles. On a scale of one to ten, a bubble bath has to rank a zero as far as things I'd expect an older-than dirt, bad-ass vampire to indulge in. The only thing that would surprise me more was if you pulled out a rubber ducky."
"Bloody hell, grandsire. You've left behind a wreckage of burned bodies, dead vampires, missing persons, threatened Guardians, and video evidence of our race's existence. Then you go on holiday. You really do have a death wish."
"First bubble baths, now Disney parks. You're shattering every creepy vampire myth I've ever heard.."
"You don't have to echo my feelings, Mencheres, but you can't talk me out of them, either. I love you" Her smile was wry. "Deal with it."
"No you don't feel too ancient, her voice husky, "or too different. You feel like mine. Whoever you were, whoever you are…you're mine."
Mencheres smiled, his fangs stretching to their full length. "So you have spoken, so it shall be decreed for all eternity. "
"A vampire with a sense of humor. I really didn't know that existed," she quipped with equal dryness."
"he'd be grinding your bones to make his fucking bread," Baldy joked, to more laughter."
"He smiled, so sensual and beautiful, it was another form of bliss just looking at him."
"Cat cleared her throat in the tense silence that followed. "Uh, before this goes any further, let's at least introduce ourselves to your friend. I'm Cat, and this is my husband, Bones. We're part of Mencheres's twisted little fang family."
---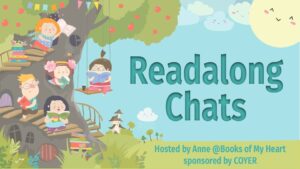 COYER FB Chat – Sunday June 12
Challenge is adopting our Read-along.  You can read about COYER and join that challenge  HERE.   On the Sunday after the review posts, they will host a FB room (like we do for COYER book club) at 12 PT, 2 CT, 3 ET and 9pm Europe, for a one hour chat.  You do not have to join the COYER challenge to participate, only the Facebook group.
If you can't attend, there is also a Facebook messenger chat which has been fun and active, set up following the live chat.
---
Here's your to-do list:
Find your copies of these books, borrow them from a friend, get them at the library or buy them.
Read Book 8, One Grave at a Time, by July 8.
Make note of a favorite quote or two as you read the book.
If you haven't read the books before, make a list of questions you have for the discussion. If you have read them, please don't spoil new readers.
Think of some great questions for Jeaniene Frost for the Q & A post!
Link up your review on Goodreads, FB or other site to the post.
Join the COYER book chat on the Sunday following the post.
Enter the giveaways!
---
Schedule:   
We are doing one book every 3-4 weeks, posting on Fridays. We will have a review for the books with the team here at Books of My Heart plus some of our friends.  We are following the author recommended reading order.
Jun 10:    This Side of the Grave              – Brandee @Unconventional Bookworms
Jul 8:       One Grave at a Time                  –  Lorna 
Aug 5:      Once Burned                                –  Lexxie @Unconventional Bookworms
Sep 9:     Twice Tempted                             –  Angela @ Angel's Guilty Pleasures
Oct 7:      Up from the Grave                      –  Melanie
Nov 4:     Bound by Flames                        –  Sophia
Dec 2:    Into the Fire                                   – Berls @ Because Reading
Q & A with Jeaniene Frost
Miss a post?
Jan 14:    Halfway to the Grave               – Melissa @ Tea & Books
Feb 11:    One Foot in the Grave              –  Victoria @ First of All
Mar 11:   At Grave's End                            –  Kimberly @Caffeinated Reviewer
Apr  1:     Destined for an Early Grave   –  Stephanie @ Once Upon a Chapter  
Apr 29:   First Drop of Crimson               – Kai @ Fiction State of Mind
May 20:  Eternal Kiss of Darkness         – Jen @ That's What I'm Talkin About
---
Jeaniene Frost has also been kind enough to commit to a Q & A post.   I will collect questions for her through September 19th.  I will send your questions to her and she will pick 3-5 questions and send me the response.  I will post her answers in the December 2 post.  So think up some great questions for her!
---
Bonus round – Read a Series in a Month  January 2023:
Jan 8:     Shades of Wicked              –  Carole @ Carol's Random Life in Books
Jan 22:    Wicked Bite                        –  Robin
Feb 5:       Wicked All Night             –   Anne
These are Sunday posts.      There will be one COYER FB Chat at the end of the series on Feb 5th.
---
Be sure to enter the giveaways!!!
Giveaway:
For a US winner, this will be one digital copy ( your choice of her books) generously provided by Jeaniene Frost  (US only) but they can be from Amazon, Barnes & Noble or Kobo. For Intl, a print copy of Twice Tempted  from Book depository.
Grand-Prize Giveaway:
For a US winner, this will be 12 digital copies ( your choice of her books) generously provided by Jeaniene Frost  (US only) but they can be from Amazon, Barnes & Noble or Kobo.
For an Intl winner,  it will be $50 at Book Depository.
Latest posts by Anne - Books of My Heart
(see all)
Reading this book contributed to these challenges:
Related Posts