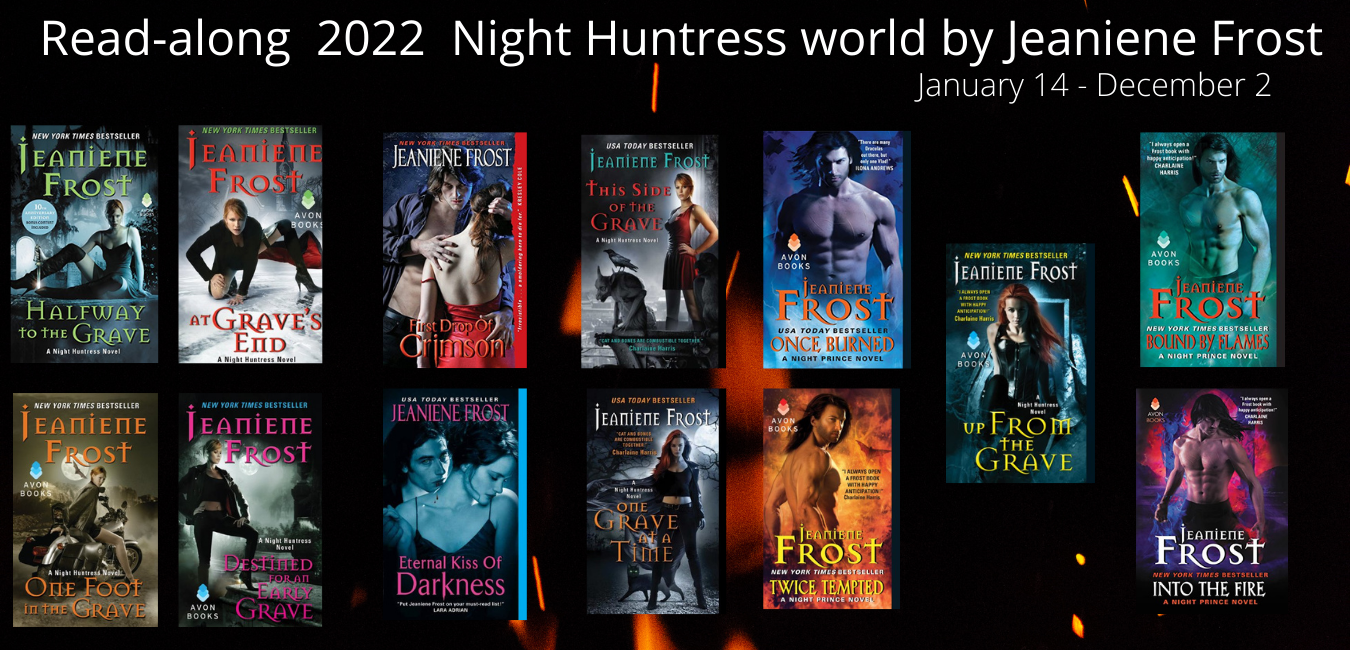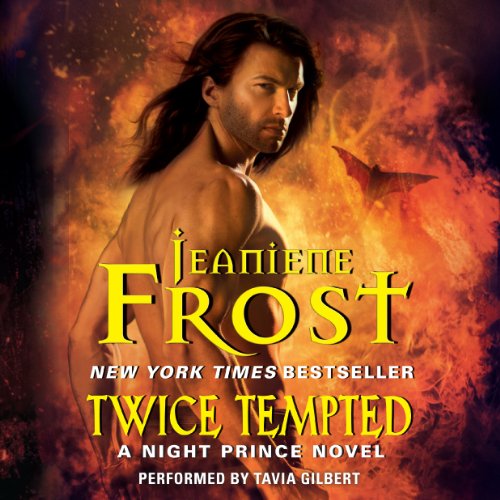 Twice Tempted
by
Jeaniene Frost
Narrator:
Tavia Gilbert
Series:
Night Huntress #10
Published by
HarperAudio
on March 26, 2013
Genres:
Paranormal Romance
,
Urban Fantasy
Length:
8 hours, 16 minutes
Format:
Audiobook
Source:
Library
,
Purchased
Goodreads
Amazon
, 
Audible
, 
Audiobook
, 
Barnes & Noble
, 
Apple






Leila's psychic abilities have been failing her, and now she isn't sure what the future holds. If that weren't enough, her lover, Vlad, has been acting distant. Though Leila is a mere mortal, she's also a modern woman who refuses to accept the cold-shoulder treatment forever - especially from the darkly handsome vampire who still won't admit that he loves her....

Like choosing between eternal love and a loveless eternity....

Soon circumstances send Leila back to the carnival circuit, where tragedy strikes. And when she finds herself in the crosshairs of a killer who may be closer than she realizes, Leila must decide who to trust - the fiery vampire who arouses her passions like no other or the tortured knight who longs to be more than a friend? With danger stalking her every step of the way, all it takes is one wrong move to damn her for eternity....
This series is in the same world as the Night Huntress series. You can read the Night Prince series without reading the other, but I highly recommend reading Night Huntress first. Many previous characters come to visit Vlad and you can understand their relationships more if you have had the pleasure of reading the other first, but Night Prince can stand on its own. 
Now, I read Twice Tempted when it first came out in 2013. I LOVED it! I devoured each book as they came out, but then the fourth and final book came and I never got around to reading it. When a series you love comes to an end it's hard to finish that last book, but now I'm going to, so I'm going back and listening to the series for the first time to refresh myself.
*****
Twice Tempted is book two in the Night Prince series by Jeaniene Frost. We continue where Once Burned left off. 
Lelia and Vlad are having problems. She feels that Vlad doesn't want her anymore; because her powers are lost or maybe temporarily lost. No one knows! Vlad tries to show her he wants her, but the way he does that leads to a huge embarrassing moment and they break up. 
What does she do? She stands her ground and when Vlad doesn't give her what she needs she leaves and returns to Marty and the circus, but things soon go bad when someone tries to kill her. From there we are on one wild and crazy ride where Lelia tries to figure out who wants her dead and in the process try to avoiding Vlad; which is an impossibility. The forces working against these two is a mystery throughout the story. It keeps things off-kilter and interesting. 
We get a little cameo appearance of Cat. I love Cat and Bones. 
Twice Tempted doesn't disappoint. Theirs no shortage of emotional turmoil, action, suspense, mystery, surprises, and steam. 
Narration:
Tavia Gilbert continues to do a spectacular job. I love her voices for all the characters; especially Vlad and the story and plot come to life. You feel for Lelia in this one. I highly recommend the audiobook for the Night Prince series. 
Listen to a clip:

---
Games:
Who said (enter the answer in the Rafflecopter, don't put in the comments)
Who said                              "Whatever she might have been worth to him alive, she's less dangerous to us dead".
There are other options in the rafflecopter for you to enter discussion questions and quotes to share.
The quote for Who said "No, but with the right incentive, you could get me to wear that short leather skirt and pretend to be. " in Once Burned is Maximus.
The villain was Szilagyi.
---
Share your review/ thoughts on  Once Burned:
I thought it might be fun to link up reviews so we can find them all easily.  It can be a link to Goodreads or a blog, or wherever you have a review (short or long).
Mister Linky's Magical Widgets — Easy-Linky widget will appear right here!
This preview will disappear when the widget is displayed on your site.
If this widget does not appear,
click here
to display it.
---
Observations and questions you shared from Once Burned:
(Thank you  so much for sharing!)  If you can answer any of these numbered questions, you can do so in a comment.
Will Maximus have his own book?
---
Quotes you readers shared from  Once Burned:
"I saw someone named Raziel get Krispy Kremed by a vampire who apparently can control fire," I said, still trying to shake off the echoes of that gruesome death. "
"People frequently bore me, sometimes amuse me, most often irritate me, but rarely intrigue me."
"You're scarier when you're nice, and you've already decided if you're going to kill me. Not amount of bantering or begging on my part will change you're mind, so I'll keep on being myself. You're not the only one who doesn't care for pretense."
"Wise Decision," he said, still watching me with that unblinking gaze. "You keep thinking like that and you'll live long enough to dance on your enemies' graves."
"I leaned back with a huff. "Give me a break. Another reasonable good-looking dead guy would rev my engine, too, so don't break your arm patting yourself on the back."
"No, I do my torturing in the dungeon like any other respectable castle owner," he said, amusement clear in his voice."
"We are all more than the sum of our sins,"
"My body is the only thing that's truly mine, so I don't give it away as though it's worthless."
"I hadn't expected to be kidnapped today or I'd have worn something more conservative."
"Ah, that catch," he said at last. "To start, if you betray me with another man, I'll burn him to death in front of you."
"I'm attracted to a lot of hot guys. If Chris Hemsworth were here, I'd light him up like a firecracker with how fast I'd jump him."
---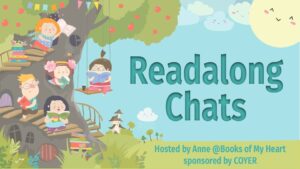 COYER FB Chat – Sunday September 11
Challenge is adopting our Read-along.  You can read about COYER and join that challenge  HERE.   On the Sunday after the review posts, they will host a FB room (like we do for COYER book club) at 12 PT, 2 CT, 3 ET and 9pm Europe, for a one hour chat.  You do not have to join the COYER challenge to participate, only the Facebook group.
If you can't attend, there is also a Facebook messenger chat which has been fun and active, set up following the live chat.
---
Here's your to-do list:
Find your copies of these books, borrow them from a friend, get them at the library or buy them.
Read Book 11, Up from the Grave, by October 7th. We're back for Cat & Bones' final book.
Make note of a favorite quote or two as you read the book.
If you haven't read the books before, make a list of questions you have for the discussion. If you have read them, please don't spoil new readers.
Think of some great questions for Jeaniene Frost for the Q & A post!  I have to send these to her in October so we are at the end of the submission option.
Link up your review on Goodreads, FB or other site to the post.
Join the COYER book chat on the Sunday following the post.

Enter the giveaways!
---
Schedule:   
We are doing one book every 3-4 weeks, posting on Fridays. We will have a review for the books with the team here at Books of My Heart plus some of our friends.  We are following the author recommended reading order.
Sep 9:     Twice Tempted                             –  Angela @ Angel's Guilty Pleasures
Oct 7:      Up from the Grave                      –  Melanie
Nov 4:     Bound by Flames                        –  Sophia
Dec 2:    Into the Fire                                   – Berls @ Because Reading
Q & A with Jeaniene Frost
Miss a post?
Jan 14:    Halfway to the Grave               – Melissa @ Tea & Books
Feb 11:    One Foot in the Grave              –  Victoria @ First of All
Mar 11:   At Grave's End                            –  Kimberly @Caffeinated Reviewer
Apr  1:     Destined for an Early Grave   –  Stephanie @ Once Upon a Chapter  
Apr 29:   First Drop of Crimson               – Kai @ Fiction State of Mind
May 20:  Eternal Kiss of Darkness         – Jen @ That's What I'm Talkin About
Jun 10:    This Side of the Grave              – Brandee @Unconventional Bookworms
Jul 8:       One Grave at a Time                  –  Lorna 
Aug 5:      Once Burned                                –  Lexxie @Unconventional Bookworms
---
Jeaniene Frost has also been kind enough to commit to a Q & A post.   I will collect questions for her through September 19th.  I will send your questions to her and she will pick 3-5 questions and send me the response.  I will post her answers in the December 2 post.  So think up some great questions for her!
---
Bonus round – Read a Series in a Month  January 2023:
Jan 8:    Shades of Wicked              –  Carole @ Carol's Random Life in Books
Jan 22:    Wicked Bite                        –  Robin
Feb 5:       Wicked All Night             –   Anne
These are Sunday posts.      There will be one COYER FB Chat at the end of the series on Feb 5th.
---
Be sure to enter the giveaways!!!
Giveaway:
For a US winner, this will be one digital copies ( your choice of her books) generously provided by Jeaniene Frost  (US only) but they can be from Amazon, Barnes & Noble or Kobo.
For an Intl winner,  it will be a print copy of Into the Fire from Book Depository.
Grand-Prize Giveaway:
For a US winner, this will be 12 digital copies ( your choice of her books) generously provided by Jeaniene Frost  (US only) but they can be from Amazon, Barnes & Noble or Kobo.
For an Intl winner,  it will be $50 at Book Depository.
Latest posts by Anne - Books of My Heart
(see all)
Reading this book contributed to these challenges:
Related Posts