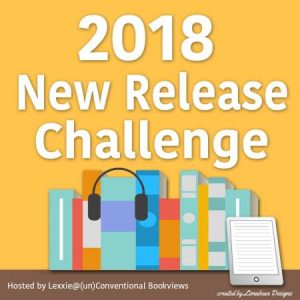 2018 New Release Challenge
I look forward to all the new releases and  participate in the challenge since I knew I would be reading them anyway.  I've met my goal of 80 and exceeded it easily by reading 160 new releases this year, unless I read anything today.
 Anne (reviewed on the blog)
All New Releases (including ones not reviewed on the blog)
Anne: 2018 New Release Challenge Goodreads shelf
I can't really remember any time when I wasn't reading. I LOVE books and what they give me. It's an opportunity to learn new things, see new places,live different emotions in a "safe" way. It lets me live in a new world.
I read all types of books but my favorites are urban fantasy and romantic suspense.I like some romance and some action / adventure / mystery in everything.I like sex in my books but please, only between TWO people.Intimate conversation is equally important to the sex in a book.It lets me see the characters.The other thing I enjoy is humor.
Friend me at Goodreads.
Latest posts by Anne - Books of My Heart (see all)